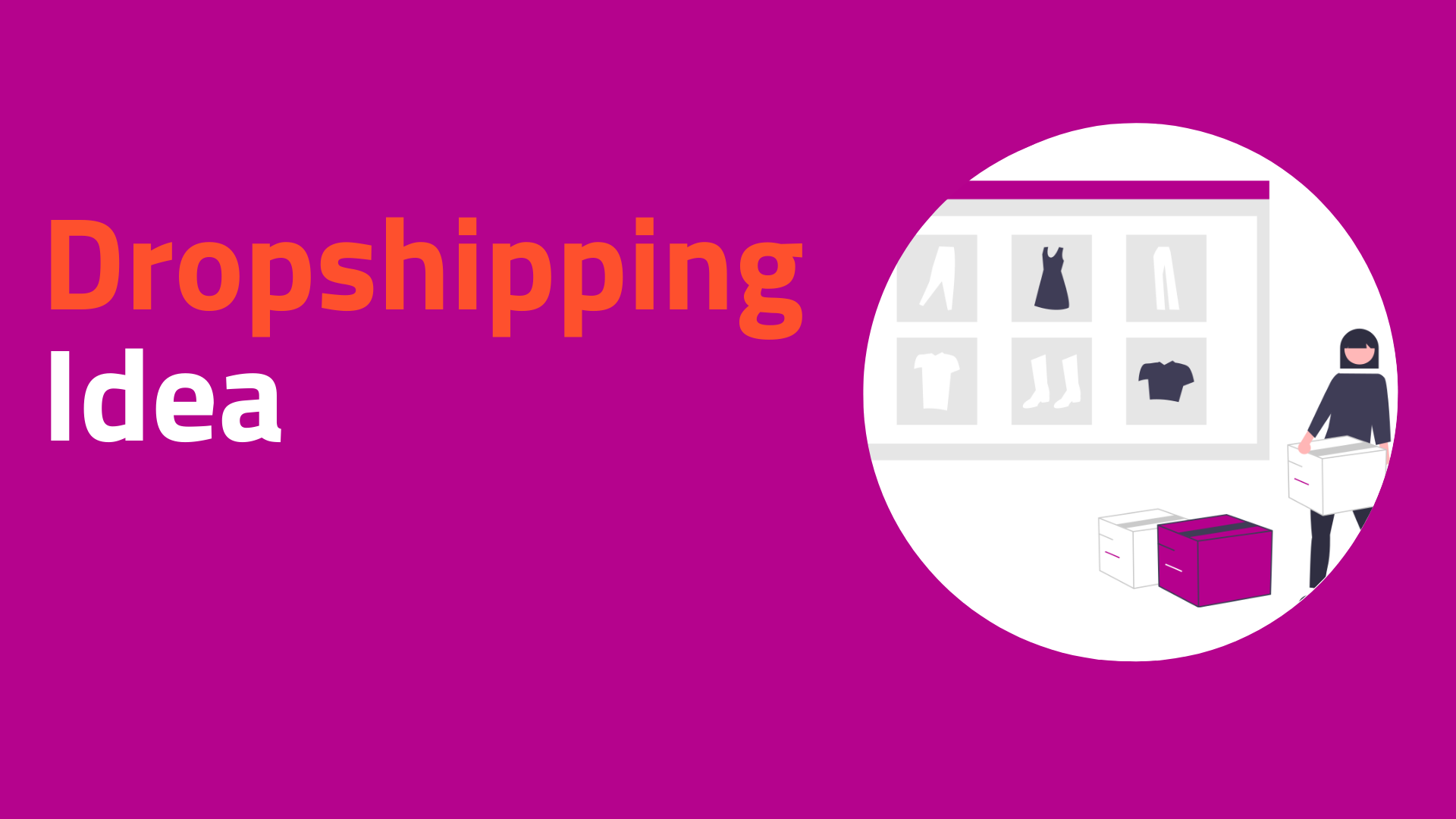 Dropshipping Products
Posted on
Dropshipping entrepreneurs face the biggest challenge of picking a niche and products to sell. That's understandable* — it's probably the biggest decision you'll make for your business, one that will have long-term consequences for its success or failure.

An important mistake that most people make at this stage is choosing a product that appeals to their passion. It is an acceptable strategy if your primary objective is to be interested in the product rather than to have a successful business.

When building a dropshipping site, keep your personal passions aside, or at least make sure they meet the dropshipping criteria discussed in this guide.



How to find dropshipping products that are bestselling
There is no such thing as an average customer. People who buy small items tend to want the moon, while people who spend a lot of money seldom do. Your business will benefit if you target the right demographic. You can dropship products that appeal to these clients:
1. Hobbyist products
Often, people spend considerable amounts on their hobbies and the equipment they need to enjoy them. Some mountain bikers own bikes that cost as much as their cars, while fishermen may spend a lot of money to outfit their boats. If you can find the right niche for hobbyists and successfully connect with them and their needs, you can do very well.

2. Business products
Sometimes, business clients will order in greater quantities than individual consumers, but sometimes they will be more price-sensitive. Once you have established a rapport and earned their trust, you open the door to a long-term, high-volume relationship. Make sure you sell both personal and business-oriented products.
3. Products with repeat purchases
Revenue recurring is a beautiful thing. Your company can grow rapidly if you supply disposable products that need to be reordered frequently. This will enable you to build a loyal customer base that frequently returns for more purchases.

Here are the best dropshipping products for your ecommerce business in 2021, whether you sell high-ticket items or one-product dropshipping.


Health and personal care




Kids face masks for dropshipping


Masks are important back-to-school items, even though they are a new addition. It's understandable that kids are picky, which is why parents choose face masks designed specifically for them to ensure their safety.

Kids' masks tend to be especially popular these days, which is probably no surprise. Besides the general search for children's masks, there is a significant increase in searches for masks with cartoon characters or fun animal prints.


Google trends kid face mask

Via Google Trends

Kids' masks tend to be especially popular these days, which is probably no surprise. Besides the general search for children's masks, there is a significant increase in searches for masks with cartoon characters or fun animal prints.

Electric toothbrushes




Since about five years ago, sales and searches of electric toothbrushes have seen a steady increase. Christmas typically brings the highest sales, with the subsequent months being slower.

Electric toothbrush trend




Via Google Trends


Bamboo toothbrushes
Bamboo toothbrushes




The bamboo toothbrush is just like a normal toothbrush, except it does not have a plastic handle. The aesthetic appeals to some customers while others view it as a more eco-friendly option. The popularity of bamboo toothbrushes has increased over the past few years, no matter what the reason.

Bamboo toothbrush trend




Via Google Trends

Bamboo toothbrushes are still relatively new products, so there are a lot of niches you can target and customers you can attract.



Interdental toothbrushes
Interdental brush




Plaque buildup can cause a wide range of dental problems, the most common of which is bleeding gums. A dental interdental brush is used to remove plaque buildup between teeth and along the gumline.

Interdental brush trend


Via Google Trends

Over the last couple of years, interdental brushes have become increasingly popular as a remedy for bleeding gums. Due to fewer people being able to go to the dentist, the search volume has increased massively.

Sleep eye masks
Sleep masks

Sleep eye masks may not seem cutting edge, but their effectiveness cannot be denied. We sleep better in the dark than in the light. Therefore, even the simplest methods of achieving it have shown to improve the quality of our sleep.

Sleep mask trends


Via Google Trends

Over the past five years, sleep mask searches have risen every year, peaking around mid-November. It may be indicative of a consistent trend for 2021 that summer and fall sales were higher this year.


Sleep gummies
Sleep gummies

Melatonin is a naturally occurring hormone that regulates sleep in humans, which is found in sleep gummies. Melatonin supplements, which are marketed as an alternative to prescription sleep aids, are generally sold over the counter.

Sleep gummies trend


Via Google Trends

The use of melatonin as a sleep aid dates back to the mid-1990s, but the existence of sleep gummies is relatively new. In recent months, searches for the product have reached their highest levels in about three years.


Yoga mats
Yoga mats

It's important to replace your yoga mat regularly because it's lightweight and has many colors. It's not surprising that few products have seen as much growth as this must-have for every home gym in a year where home fitness products are seeing record sales.



In April, yoga mat searches peaked twice as high as at any other point in time. During the holiday season, they are a perennial favorite. In spite of this, yoga mats continue to garner interest and will likely continue into 2021 as well.

Massage gun
Massage guns



High-powered massage guns emit vibrations that relax muscle tightness and increase blood flow. Massage guns have become popular post-workout rituals for athletes, but can be used by anyone with tense muscles and joint pain.

Massage guns trend


Via Google Trends

Massaging guns were introduced just before Christmas 2019 and quickly became a popular gift idea. Fitness bloggers and influencers, many of whom featured the product over the summer, contributed to steady search interest. During the 2020 holiday season, demand increased again and will likely continue into 2021.


Jade rollers
Jade rollers



Jade rollers (or face rollers) are massage tools made of jade or quartz stone. Rolling them along the skin, usually on the face, causes them to work. A jade roller helps reduce puffiness, minimize fine lines, and firm the skin.


Jade rollers trend


Via Google Trends

During the first half of 2018, searches for jade rollers increased, peaking at the end of August. In 2020, jade rollers are expected to continue their upward trend as pre-holiday numbers rise.


Vitamin C serum
Vitamin C Serum


It hydrates the skin while being rubbed into it. Like many lotions, it can be used to soothe burns, moisturize, or protect against sun damage. Additionally, it is said to reduce wrinkles and blemishes.

Vitamin C serum trend


Via Google Trends

Despite its continuous popularity for a couple of years, vitamin C serum has seen an increase in growth since March 2020. As a result of the renewed interest in skin health, we expect this product to remain steady.

Acne patches

Acne patches


Small bandages are used to treat acne on the surface. Patches are typically made from hydrocolloid, a moisture-absorbing material that dries out pimples while simultaneously protecting against external bacteria and skin picking.

Acne patches trend


Via Google Trends


Since the introduction of acne patches a few years ago, they have experienced a phenomenal surge in popularity and search interest. From June to 2021, we expect acne patches to grow steadily.

Marketing tip: Acne patches go hand-in-hand with all kinds of skincare products. This product could be bundled with face masks, collagen eye patches, and other skin care products to increase sales.


Wardrobe and accessories
Squat-proof leggings
Squat proof leggings


Running, yoga, and squats tend to cause tears in the leggings, but they're a common fitness wear. To combat this problem, thicker, more malleable leggings have been developed.

Leggings trend


Via Google Trends

Leggings resistant to squats started appearing in searches in 2018, but quadrupled over the course of 2019. We expect the trend to hold steady in 2020, since pre-Christmas numbers were even higher.

Many potential customers can be found on fitness blogs, message boards, and social media groups. You can develop your brand and identify dropshipping niches by posting in community forums and participating in discussions.

13 Mom jeans
Mom jeans


High-waisted mom jeans were popular in the late 1980s and early 1990s. The term "mom jeans" wasn't first used until 2003, when a popular Saturday Night Live skit re-popularized them. These jeans, once popular, have seen a new surge in interest among millennials.

Mom jeans trends


Via Google Trends

In the last year, searches and sales for mom jeans have been on the rise. We expect mom jeans to be highly sought after in 2020 since they're considered more comfortable than other jean fits and make for great autumn wear.

Starting a clothing line requires lifestyle branding. Share your brand's story and process on social media, give sneak peeks at new products, and give audiences a sense of your brand's personality.


14 Tracksuit
Tracksuits


There are two pieces to a tracksuit, a top and pants. Each piece will usually have a hoodie or zip-up jacket. With their blend of athletic and casual clothing, tracksuits are part of the growing "athleisure" market.

Tracksuits trend



Via Google Trends

Tracksuit searches have increased over the last five years, usually peaking in November. Each month this year, the numbers have been higher than in the previous year. Tracksuits are expected to continue their trend into 2021, thanks to the big jump in the holiday season of 2020.


15 Overshirts
Overshirts




A button-up overshirt is a loose-fitting shirt worn over another shirt. In the fall, they add a fashionable layer of warmth and are either formal or informal.



The number of searches for overshirts has increased in the last two years. There has been a huge increase in searches, with searches at the end of September being twice as high as ever and interest increasing throughout the holiday season. We expect this trend to continue throughout the year.




💡 Marketing tip: There are a lot of choices when it comes to overshirts, but keep in mind to avoid large, scattered collections. Small, well-branded collections that target narrower audiences tend to be more memorable and produce more sales


16 Balaclava
Balaclava


In winter, balaclavas provide warmth by covering the mouth and face. Knitted sweaters are typically available in a variety of colors and styles. They also have a bonus: mouth coverage*, which is becoming more crucial as 2020 approaches.

Balaclava trend



Via Google Trends


A popular holiday gift, balaclavas tend to peak in November, like most winter clothing. In April*, however, the number of searches for balaclavas reached its peak, likely due to the pandemic.

The popularity of balaclavas in 2020 is due to their ability to conceal medical masks that are less-than-stylish. Balaclavas by themselves are not effective at preventing the spread of COVID-19. With them now in season, their numbers should increase even more.

💡 Marketing tip: Balaclava buyers are likely to look for other winter wear as well. Increase sales of your products with matching hats, gloves, mittens, and scarves by offering discounted bundles.

Silk pajamas
Silk pajamas



The comfort and class of silk pajamas make them a timeless staple of sleepwear. Silk is breathable, flexible, and provides a cooling sensation against the skin, perfect for sleeping in.

Silk pajamas trend


Via Google Trends

Over the last couple of years, silk pajamas have become increasingly popular. Late September tends to be a peak time for purchases. Starting now sets you up for a huge return over the next 12 months, especially with numbers at their highest this year


💡 Marketing tip: pajamas open up a whole world of sleepwear bundling possibilities. Selling sleep masks in conjunction with lingerie, housecoats, wooly socks, and wooly socks would be a great way to increase sales.



Slides
Slides


Slippers are typically rubber shoes with an open toe and no back. Older generations may associate them with wart prevention in public showers, but slides have made an unlikely transition to high fashion. They have all been included in recent collections by brands like Prada, Gucci, Burberry, and Marc Jacobs.

Yes, wearing them with socks is considered cool.

Slides trend


Via Google Trends

Slide searches have increased over the past couple of years. However, they are becoming more common for indoor wear year-round, even if they peak in summer. It is expected that sales will rise in 2021 due to a sustained trend.


Silicone rings
Silicone ring



Silicone rubber is less expensive, durable, and waterproof than gold or silver, but it lacks the prestige associated with those metals. The popularity of silicone rings may be due to the fact that they provide an alternative to metal bands, especially for active or outdoor enthusiasts.


Silicone ring trend


Via Google Trends

Over the last four years, silicone rings have grown in popularity, while search volumes and sales have remained steady. Summer is when customers tend to spend more time outdoors with less likely to break accessories.


💡 Marketing tip: Some silicon rings are designed to look identical to metal wedding rings. They come in all different colors and styles. There is a wide variety of products available, so you must brand yours for a very specific niche.


20 Backpacks
Backpacks



Another back-to-school staple are backpacks, which come in so many styles that they are ideal for selling to a niche market. When painting kids with a broad brush, we tend to overlook the simple way they can express themselves through something as simple as a backpack.

Backpacks trend


Via Google Trends

Every year, backpacks reach a peak around this time. This number has been slowly increasing every year. Besides back-to-school shopping, backpacks are popular during the holidays and in late spring, when warm weather means more picnics and hiking.

💡 Marketing tip: You should avoid pieces of content that are disjointed and intended to appeal to everyone. Collections with smaller audiences that target a narrower audience tend to be more memorable and sell more.



Kitchen and grocery
Air fryers
Air fryer


Deep fryers are clunky, difficult to clean, and use expensive oil, but nothing beats the crispy, caramelized flavor of freshly fried chicken. Cooks who want to achieve a crunchy texture without mess are turning to air fryers.

Air fryer trend


Via Google Trends

In 2017, air fryers took off in popularity, even though they've existed for a long time. Each year since then, they've grown, reaching an increasingly high peak around Christmas. Due to more people cooking at home this summer, air fryers had their biggest summer yet.

💡 Marketing tip: Right now, air fryer recipes searches are booming. You can build your audience and search engine traffic by posting recipes on your store's blog.


Portable blenders
Portable blender


The popular blender is now available in smaller, more portable versions.

Smaller versions of blenders have been available for a while, but "portable blenders" have become an independent product just recently. A portable blender is better suited to travelers and households of one or two, since they are easier to transport and store.

Portable blender trends


Via Google Trends

During the summer of 2018, portable blenders grew in popularity, peaking at Christmas. The product seems to have reached its peak due to the pandemic this year. Throughout the next year, this trend should continue.

💡 Marketing tip: A portable blender is a favorite of smoothie-drinking fitness enthusiasts. Your products might be well-marketed by working with fitness influencers on Instagram, TikTok, and Twitter.

Electric kettles
Electric kettles


The popularity of electric kettles has increased steadily over the past five years due to an increase in demand. Electric kettles are becoming increasingly popular as more customers become accustomed to convenience and portability.

Electric kettle trend


Via Google Trends

Electric kettle searches and sales have steadily increased in the last couple of years, with the peaks occurring more and more during the holiday season. Electric kettle sales should heat up over the coming months on account of post-Christmas numbers that are the highest ever.

Oat milk
Oat Milk


Using water, oats are extracted of their nutrients to make milk. Sweetened and flavored, it is a low-fat alternative to traditional milk. It can be sold in cartons or used in a variety of recipes and products

Oat milk trend


Via Google Trends


The United States is one of the fastest-growing markets for oat milk. There was a tenfold increase in sales and searches between 2017 and 2019. Flavored oat milk can be sold as a drink or used as a milk substitute in any number of foods.

💡 Marketing tip: Existing recipes can easily be adapted to include oat milk. Adding a "oat-milk variation" to existing products is a great way for bakeries, ice cream parlors, coffee shops, and other food businesses to re-energize their brands.

Fasting tea

Fasting tea



The concept of intermittent fasting is a new trend in dieting in which you gradually reduce your calorie intake. There are many different ways to practice intermittent fasting, however, all of them require a low-calorie sweet treat in order to satisfy cravings for sweets.

Fasting tea trend


Via Google Trends


In general, green tea, hibiscus teas, and ginger teas are the most common fasting teas. During the last three years, the volume of searches for "fasting teas" has grown considerably, and since tea is more popular in the fall and winter, we expect the trend to continue.

💡 Marketing tip: Fasting tea buyers are primarily concerned with taste. Offering free samples is a great way of getting new customers into making your product their main choice if there are a lot of competitors

Wine fridges
Wine fridges


Typically, wine fridges are temperature-controlled refrigerators used for storing wine and, occasionally, other beverages. For decades, industrial-sized wine refrigerators have been a fixture in bars and restaurants, but in recent years, portable, smaller wine refrigerators have become popular home appliances.


In recent years, search interest in wine fridges has grown dramatically, gradually indicating a more pronounced holiday peak, illustrating their increasing popularity. Summer and winter sales of wine fridges were higher than ever, indicating a strong upward trend for the upcoming year.

💡 Marketing tip: When developing your brand, focus on marketing to millennials since wine fridges are popular with them.



27 Doormats
Doormat


The doormat may not seem like much, but it's the first thing your guests see when they enter your home. A welcoming doormat can set the tone for visitors or welcome you home when you return from an outing.


Doormat trends


Via Google Trends


There is no doubt that doormats are not a new or particularly innovative product, but their popularity has skyrocketed over the last couple of years. This summer has been the best yet for doormat searches and sales over the past decade

💡 Marketing tip: Doormat buyers are more focused on aesthetics than function. This makes doormats a great product for niche marketing. Selling to a highly targeted niche will help your brand stand out in a saturated market.


28 Air-purifying plants
Air-purifying plants


The presence of plants reduces the amount of CO2 in the atmosphere and increases relative humidity, thus preventing allergens and irritations. Air-purifying plants are technically any plant that grows in moist climates, but the label is generally applied to larger, leafier types.

Air purifying plant trends


Via Google Trends


Since the end of last year, there has been a huge increase in searches for air-purifying plants. There is plenty of room for growth as 2021 progresses, as more and more homeowners redecorate their homes.


💡 Marketing tip: Special care must be taken when shipping plants. In order to prevent losses from damaged shipments, specialized shipping practices and insurance are worth the additional costs. It is your responsibility to ensure that your carrier has made the appropriate arrangements

29 Ceiling fans
Ceiling fans


For decades, ceiling fans have been a staple of interior design. In summer, they cool rooms and improve energy efficiency, particularly in places where central air conditioning may not be readily available, such as remote cabins, cottages, or older buildings.

Ceiling fan trend


Via Google Trends

In the summer, ceiling fans are most popular. As their popularity has increased over the past five years, their summer peak in 2022 will be the highest ever.

💡 Marketing tip: Getting a ceiling fan installed can be quite challenging for first-timers. Providing installation services for customers could be a great way to attract buyers.


30 Dog bed
Dog beds


Dog bed trend


Via Google Trends



Even though we love our dogs, we don't always let them on our furniture. It is possible to be allergic to pet dander and dog odors. A dog bed is portable, easy to wash, and provides more comfort than a floor or carpet.

In the last five years, dog beds have gained in popularity, usually peaking at the start of November. During the first half of 2020, search interest in dog beds reached its highest level ever, with a surge in mid-April that nearly matched last year's high holiday season. In the coming year, we expect huge sales for dog beds if numbers remain steady.

💡 Marketing tip: Pet owners need more than just a bed. Try bundling you pet products with treats, bowls, and toys-even apparel if you're considering starting a business.

31 Soap dish
Soap dish


Due to the current focus on cleanliness, soap dishes have become extremely popular this year. Although they serve a practical purpose, they often have aesthetic flourishes* and can be made from a variety of materials, such as porcelain, wood, or plastic.

Soap dish trend


Via Google Trends

As with most things, soap dishes remain popular over time, but in March, interest nearly doubled its previous peak as search interest shot up. The price of soap dishes is expected to continue rising over the next year, since they are affordable and everyone needs one.



💡 Marketing tip: Functionally, soap dishes are not very different from each other, so it is more important that the aesthetics of the product stand out. A smaller, cohesive product collection will go further in ensuring success than a huge, discordant one when finding suppliers.


32 Air purifiers
Air purifiers


Angry or furry animals can irritate the air through dander, dust, and smoke vapor. Air purifiers filter out these irritants. These are most popular with allergy sufferers, but are becoming increasingly popular for eliminating harsh odors in any setting.



Air purifier trend


Via Google Trends

Over the past few years, search interest in air purifiers has steadily increased, with small peak seasons in 2018 and 2019. Earlier this year, fall search interest nearly tripled from its prior peak, an unprecedented occurrence. As long as numbers remain steady, air purifiers will be profitable in 2021.

💡 Marketing tip: You will be asked about the technical specifications of your product. The size of your product, the amount of energy your product consumes, and what type of filtration system it employs will likely be among the questions clients ask.


33 Blackout curtains
Blackout curtains


The blackout curtains are thick, opaque curtains used to create a pitch-black atmosphere indoors on a sunny day. They provide the perfect atmosphere for watching movies or getting some much needed sleep at the end of a long day.

Blackout curtains trend


Via Google Trends

Search interest has been growing steadily through the years, typically peaking mildly in summer. In 2020, numbers have been at their highest ever. Search interest in the fall exceeded every previous year's summer peak, suggesting the demand for blackout curtains is rising.

💡 Marketing tip: The majority of consumers may not realize that blackout curtains offer a significant amount of insulation. You may want to take this angle into account if you're selling during the winter months.

34 Blankets
Blankets


In the dead of winter, there's nothing like wrapping yourself in a warm, soft blanket. There are many types of blankets, giving you multiple opportunities to brand. Your audience can be expanded by factors such as size, thickness, function, design, and material.

Blankets trend


Via Google Trends

The number of blanket searches has been increasing with each passing year, which can be seen here. Holiday shopping for blankets usually starts around the close of September and continues all through the winter.

💡 Marketing tip: Shoppers today place a high value on eco-friendliness, according to industry research. Consider synthetic, petroleum-based fibres like polyester rather than biodegradable material like organic cotton, hemp, or linen.

35 Orthopedic pillows
Orthopedic pillows

A orthopedic pillow is a pillow that is ergonomically designed to correct your posture while resting. Proper sleeping posture can reduce neck and back pain and prevent tension headaches due to prolonged, unusual positioning of the body while sleeping.

Orthopedic pillow trend


Via Google Trends

In the past few months, orthopedic pillows searches have risen significantly. In some cases, they are even intended to be used for keeping you comfortable in unusual positions, like sleeping at a desk or on an airplane.

💡 Marketing tip: Social proof is especially important for orthopedic pillows, since buyers need assurance that your product will help them relax. It's a good idea to add product reviews to your store to help assure potential buyers about your product's quality.

















































➤